Maximize Your Wins: Top Slots with Highest RTP for 2023
Updated At: Aug 30, 2023, 09:18 pm
Created At: Aug 20, 2023, 09:21 pm
Editorial Note:
We may receive commission from partner links reviewed by Casino Genius. Our editors' opinions and findings remain impartial, as they individually are not compensated by our partners.
Getting To Grips With Online Casino Rtp'S
Okay, so it's unlikely that the first thing you look at when you're just signed up to a new, real money US casino is the RTP. Most players have probably been playing online casino games for years and have never even checked the RTP of their favorite casino game. More often than not, to the casual casino gamer, an RTP is roughly understood as your average return rate – the roundabout chances you have of getting a return on your wagers. Few players will be able to go into much more detail about the mechanics of an RTP and what it means to their bankroll. We want to go deep into the subject of casino RTP's to give you a greater knowledge, and ultimately more control when playing at an online casino, because knowing your RTP's at an online casino is as important as knowing your ABC's in the real world.
---
So, What Is A Casino Game Rtp?
The RTP, or Return to Player, is essentially a measure of the percentage of wagered money a slot machine or other casino game will pay back to its players over time. It's a term widely used across the online gambling universe, serving as a statistical estimate over an extended duration, rather than on a session-by-session basis. It's critical to remember, though, that the RTP is a theoretical figure – and theoretical is key, because many players think that an RTP is a golden rule, when that's far from the truth. It doesn't ensure a specific outcome for the player, but rather offers a general expectation over the long haul.
---
Calculating Casino Rtp'S
The process of calculating a casino RTP can get a bit technical, involving some advanced math and probability theory, but fundamentally, RTP is the total money returned to players divided by the total money bet by players. If we're considering a game with an RTP of 96%, this means that, over many gaming sessions, for every $100 wagered on the casino game, players can expect to get $96 back. The remaining $4 is the casino's profit margin, also known as the house edge. RTPs can fluctuate greatly, depending on the game, its specific set of rules, and the online casino itself. For example, online slots usually have an RTP ranging between 92% and 98%. On one hand, the 'Blood Suckers' slot from NetEnt is known for a high RTP of 98%. On the other hand, 'Goblin's Cave' by Playtech offers an RTP of 96%. Table games typically come with better RTPs, but often do not offer the opportunity to win life-changing jackpots or big bonus features. The classic Blackjack, for instance, has an RTP between 99.5% and 99.6%, varying based on the game's specific rules. European Roulette has an RTP of 97.3% due to the single zero on the wheel. Video poker games, especially the popular 'Jacks or Better', are known for high RTPs, often exceeding 99%. Again, these games do not offer many big win opportunities either, which is one reason video poker games have such high RTP games. But games with added features or unique rules could have a lower RTP. Scratch Cards and Lottery Games generally have the lowest RTPs, often falling below 90%. This is due to the big potential payouts paired with a lower winning probability.
Learning about RTP's adds to your game
Understanding the ins and outs of RTP can make a massive difference in your online gambling experience. But don't forget, RTP is a long-term metric, and in the short term, the inherent randomness of the games means that anything can happen. Remember to gamble responsibly and to treat it as a form of entertainment rather than a surefire way to turn a profit.
---
Rtp Transparency
For well-regulated casinos in responsible jurisdictions, it's a requirement for casinos and gaming houses to clearly display the RTP percentages of casino games. Let's explore a couple of ways you can get a hold of this valuable nugget of information.
The first place to look for an RTP after launching a game, is in the help feature. All good online slots and table games will have a clearly defined Help section that can be clicked on entering the game. While some of the older kids on the block might not display their RTP, the majority of the new-gen online slots do. To find the RTP, all you need to do is navigate to the help screen of an online slot machine.
Let's walk through a scenario:
You decide to play Esqueleto Explosivo by Thunderkick.
You pull up the help window.
A quick scroll down reveals that this game has an RTP of 96.0% – bingo!
Sometimes, the help screen might span several pages. In that case, just keep scrolling until you hit the jackpot – the payout percentage, that is.
You'll notice that some online slot developers have taken to consistently including the RTP in the help screens of their latest releases. Thunderkick, Quickspin, and NetEnt are some of the forerunners in this trend. So, now that you're armed with the ABC's of RTP, go forth and play wisely!
---
Average Rtp'S For Table Games:
Table game RTPs vary much less than slot machine games. For traditional roulette games, which do not have additional features or gimmicks, the average RTP is 94-97%. For Blackjack, the RTP is usually as high as 99%, because the player and house have a similar edge. For other table games, the RTP's vary – from Baccarat, which is similar to roulette, to the popular Three-Card poker, which is around 96%.
Roulette RTP variations
| Game Type | Game Provider | RTP (%) |
| --- | --- | --- |
| European Roulette | NetEnt | 97.30 |
| European Roulette | Microgaming | 97.30 |
| European Roulette | Playtech | 97.30 |
| French Roulette | Evolution Gaming | 97.30 |
| French Roulette | IGT | 97.30 |
| American Roulette | RTG | 94.74 |
| American Roulette | BetSoft | 94.74 |
| American Roulette | Pragmatic Play | 94.74 |
| American Roulette | Red Tiger | 94.74 |
| American Roulette | iSoftBet | 94.74 |
| American Roulette | Yggdrasil | 94.74 |
| American Roulette | Play'n GO | 94.74 |
Blackjack RTP variations: lowest, highest, average
| Game Provider | Game Name | RTP (%) |
| --- | --- | --- |
| NetEnt | Blackjack Classic | 99.65 |
| Microgaming | Vegas Strip Blackjack | 99.65 |
| Playtech | Blackjack Switch | 99.53 |
| Evolution Gaming | Infinite Blackjack | 99.51 |
| IGT | Player's Suite Blackjack | 99.50 |
| RTG | Perfect Pairs Blackjack | 99.46 |
| BetSoft | Single Deck Blackjack | 99.55 |
| Pragmatic Play | Blackjack Azure | 99.45 |
| Red Tiger | Deal Or No Deal Blackjack | 99.28 |
| iSoftBet | Blackjack Royal Pairs | 99.40 |
| Yggdrasil | Dr Fortuno Blackjack | 99.54 |
| Play'n GO | Double Exposure Blackjack | 99.3 |
Other Table Games RTP Variations
| Game Provider | Game Name | RTP (%) |
| --- | --- | --- |
| NetEnt | Casino Hold'em Poker | 98.75 |
| Microgaming | Baccarat | 98.94 |
| Playtech | Caribbean Stud Poker | 98.19 |
| Evolution Gaming | Three Card Poker | 96.63 |
| IGT | Texas Hold'em Bonus | 99.47 |
| RTG | Pai Gow Poker | 97.15 |
| BetSoft | Red Dog | 96.84 |
| Pragmatic Play | Dragon Tiger | 96.27 |
| Red Tiger | Sic Bo | 97.22 |
| iSoftBet | Punto Banco | 98.94 |
| Yggdrasil | Sonya Blackjack | 99.54 |
| Play'n GO | Casino Stud Poker | 94.78 |
---
Slot Rtp Breakdown
Slot RTP variations is a different ball game altogether, as there are as many RTP variants as there are slot mechanics. For example, while many slots have RTP's as high as 98%, there are some slots, such as jackpot slots, which have RTP's as low as 86%. Commonly, the lowest Slot RTP slot has higher big win potential, but that's not always the case.
Average Slot RTPs
| Game Provider | Game Name | RTP (%) |
| --- | --- | --- |
| NetEnt | Blood Suckers | 98.00 |
| Microgaming | Hot Ink | 97.50 |
| Playtech | Goblin's Cave | 99.32 |
| RTG | Spirit of the Inca | 95.00 |
| BetSoft | Good Girl, Bad Girl | 97.79 |
| Pragmatic Play | The Catfather | 98.10 |
| Red Tiger | Wild Spartans | 96.43 |
| iSoftBet | Rambo | 97.60 |
| Yggdrasil | Jokerizer | 98.00 |
| Play'n GO | Rage to Riches | 97.12 |
| Quickspin | Big Bad Wolf | 97.34 |
| Thunderkick | 1429 Uncharted Seas | 98.60 |
| ELK Studios | The Lab | 96.30 |
| NextGen Gaming | Starmania | 97.87 |
| IGT | Texas Tea | 97.35 |
| Novomatic | Columbus Deluxe | 97.03 |
| WMS | Monopoly Big Event | 99.00 |
| Blueprint Gaming | Fortunes of Sparta | 97.04 |
| Aristocrat | Big Red | 97.04 |
High RTP Slots
| Game Provider | Game Name | RTP (%) |
| --- | --- | --- |
| Playtech | Goblin's Cave | 99.32 |
| NetEnt | Mega Joker | 99.00 |
| Microgaming | Win Sum Dim Sum | 98.00 |
| Thunderkick | 1429 Uncharted Seas | 98.60 |
| Quickspin | Joker Strike Hi Roller | 98.11 |
| Pragmatic Play | Gold Train | 98.00 |
| iSoftBet | Mega Boy | 99.54 |
| Yggdrasil | Jokerizer | 98.00 |
| Play'n GO | Mystery Joker 6000 | 98.75 |
| ELK Studios | Joker Gems | 98.30 |
| NextGen Gaming | Starmania | 97.87 |
| IGT | Pixies of the Forest II | 98.83 |
| Novomatic | Book of Ra Deluxe 10 | 98.03 |
| WMS | Monopoly Big Event | 99.00 |
| Blueprint Gaming | Ted Pub Fruit Series | 99.50 |
Low RTP Slots
| Game Provider | Game Name | RTP (%) |
| --- | --- | --- |
| Playtech | X-Men | 95.00 |
| Microgaming | Game of Thrones | 94.86 |
| NetEnt | Arabian Nights | 95.60 |
| IGT | Cats | 94.93 |
| RTG | Achilles | 95.00 |
| BetSoft | Madder Scientist | 95.18 |
| Pragmatic Play | Sweet Bonanza | 94.51 |
| iSoftBet | Platoon | 96.96 |
| Yggdrasil | Joker Millions | 94.30 |
| Play'n GO | Phoenix Reborn | 94.51 |
| Quickspin | Sakura Fortune | 95.58 |
| Thunderkick | Babushkas | 95.80 |
| ELK Studios | Hong Kong Tower | 96.30 |
| NextGen Gaming | 300 Shields | 95.30 |
| WMS | Raging Rhino | 95.91 |
| Blueprint Gaming | Diamond Mine | 96.43 |
| Novomatic | Book of Ra Deluxe | 94.26 |
---
Scoping Out Casino-Wide Rtp Variations
If you're searching for an accurate read on the RTP of slot machines, you might hit a roadblock. However, by focusing on the average payback across multiple casinos, you can form a general understanding of where you might find better luck overall. Like we've said, there isn't a golden rule that says the higher the RTP, the more you'll win in a session. But RTP and win rates is information readily available in state gaming reports. For instance, let's take a look at the average slot RTP for various Ohio casinos in 2017:
Hollywood Mahoning Valley reported a payback of 90.09% (house take of 9.91%)
Scioto Downs had a payback of 90.96% (house take of 9.04%)
Hollywood Toledo boasted a payback of 90.95% (house take of 8.95%)
JACK Cleveland outdid them all with a payback of 92.34% (house take of 7.66%)
These figures provide a snapshot of what you might expect in terms of the full range of slot machines these land=based casinos offer. The same logic applies to online US casino sites. The key takeaway is to tilt the odds in your favor by opting for casinos that present higher return rates.
Casino's don't all have the same RTP's per game!
The confusing thing, which the majority of casino slot players do not consider or know about, is that with iGaming software providers now giving operators a variety of RTP options on any single slot, you might play the same slot game across three different casinos, and play the same game with three RTP's. Games Global, for example, often offer their casino operators RTP's ranging from 92-96%. This is another reason why it is absolutely essential that you check the game RTP when you login and play at an online casino. Never, ever assume the RTP will be the same because you have played the game before.
Understanding Slot Machine Volatility
In the pursuit of higher returns, especially in terms of a long-term return on your casino experience, knowledge of slot machine payback percentages is crucial. However, you should also be aware of how volatility, or slot variance, can sway your short-term outcomes.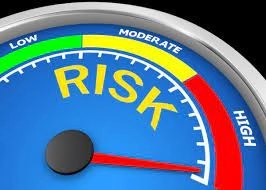 Volatile Vs. Non-Volatile Slot Games
In the context of slot machine gaming, volatility pertains to the variance of your short-term returns. In a nutshell, a high volatility pays out less, but when it does payout, it'll payout more. High-volatility slots are unpredictable, yielding less consistent results than their low-volatility counterparts. An example would be Pragmatic Play's RTP slot games. If you're looking to stretch a slim budget, veer away from high-volatility games. Opt for mid-volatility slots if you're seeking a balanced risk-vs-reward scenario.
Impact of Progressive Jackpots on RTP variance
Determining the exact influence of a progressive jackpot on RTP can be a tricky task as slot games don't reveal the precise odds for each payout. However, you can always estimate the payback percentages based on the odds of hitting certain combinations. Always keep in mind that the odds of bagging the progressive prize are very slim, so you're better off relying on the base payback rates of these games to go by. For longterm slot returns, consider sticking with popular online slots without substantial progressive jackpots. These games are more likely to yield regular winnings. However, if you're feeling adventurous and aiming for heftier payouts, larger progressive slot machines might be your cup of tea. Also, when you see staggering jackpot amounts in the high millions, having a few spins is more in line with playing the lottery, so there is a similar mentality when playing those low RTP, big payout slots. Just remember to hold off until the jackpot swells to potentially increase the expected value of your stakes.
---
Casino Game Rtp Faqs
Frequently Asked Questions
What is RTP in online casino games?
Return to Player (RTP) is a term used in the casino industry to describe the percentage of any wagered money that will be paid back to players over time from the casino game. The higher the RTP, the more money a player can expect to win back over the long run.
How does the RTP of an online slot game impact winning potential?
A higher RTP means the slot game is programmed to return more money to players over time. However, it doesn't guarantee any immediate wins as the outcomes of slot games are entirely random.
How does RTP work in online table games like blackjack or roulette?
For table games, the RTP is determined by the game's rules. In blackjack, for example, the RTP is usually over 99% assuming perfect strategy. For roulette, the RTP is set based on the number of zeroes on the wheel and specific game rules.
Does a higher RTP guarantee I will win more?
No, a higher RTP doesn't guarantee more wins. It only signifies the theoretical return over a long period of playtime. The actual results in the short term can vary greatly due to the randomness of casino games.
Are the RTPs the same in land-based casinos and online casinos?
Usually, online casino games offer higher RTPs compared to their land-based counterparts. This is because online casinos have lower operating costs, allowing them to offer better odds.
Do all online casinos disclose the RTPs of their games?
Most reputable online casinos do disclose the RTPs of their games. However, the level of disclosure can vary, and sometimes you might need to check the game rules or help section to find the information.
How does the RTP in progressive jackpot slots work?
In progressive jackpot slots, a portion of the RTP is directed towards the progressive jackpot. This means that while the overall RTP can be high, the base game RTP might be lower.
Does changing my bet size affect the RTP?
No, changing your bet size doesn't affect the RTP. The RTP is a fixed statistic calculated over millions of game rounds.
Do different game providers offer different RTPs for the same casino game?
Yes, different game providers may offer slightly different RTPs for the same game due to variations in game rules and structure.
Can I influence the RTP of a casino game?
The RTP is a fixed statistic that cannot be influenced by players. However, in some games like blackjack, using optimal strategy can help you achieve the maximum RTP.
Does the RTP of a game change over time?
In general, the RTP of a game doesn't change over time unless the game provider decides to adjust the game rules. However, for some games with adjustable bet levels or 'gamble' features, the RTP may vary based on player decisions.
Why are there different RTPs for different games in online casinos?
The RTP of a game is determined by its structure and rules. Slot games, for instance, have a wide range of RTPs due to differences in their reel layout, number of paylines, bonus features, and jackpots. Table games like blackjack and roulette have their RTPs determined by the standard rules of the game.